The United Martial Arts Training Center is going online!
We are here to provide students who are not able to attend the in-studio training with the same rigorous curriculum, training and techniques. And we hope you enjoy the same level of training and can visit our training center in person one day.
Watch Coach Bruce Wang Fought in the National Championships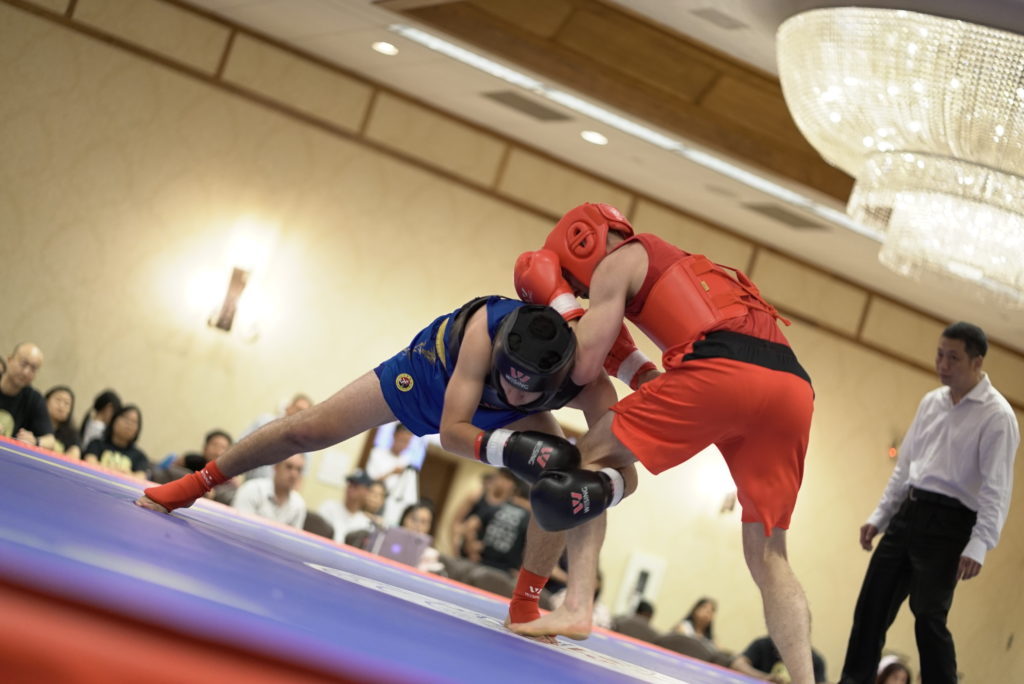 Online Training Program
Sanda incorporates boxing, kicking, wrestling and Chinese quick wrestling (similar to Judo). The classes fit for all ages and genders. The video will train you for:
+ Basic Sanda Skills
+ Body Conditioning
+ Combinations for boxing, kicking and wrestling
+ Techniques for close range and hand to hand combat 
Also we will have regular LIVE Zoom Seminars hosted by USA National Team Head Coach and Assistant Coaches.
Testimonial
James Adam M.
"Amazing place to learn martial arts and how to be a better stronger person everyone treats you like family and helps you in everyway they can."
Cam Brady P.
"Awesome place to train martial arts. If your looking for a family to work out and train with this is the gym."
Josh S.
"Probably the best all around gym in Texas. Yes I know its Lubbock but trust me when I say, the coaching staff and Martial Arts programs are internationally ranked. I spent some serious time in this gym as well as others through out Texas. Nothing can compare!"
Raul L. Jr.
"Best Sanda & Brazilian Jiu-Jitsu in West Texas! Dont waste time in other gyms, United Martial Arts is the way to go!"